Deck
Below are pictures of the deck, at the club and then in Dumbarton. The first job was to clear the deck of all of its fittings, except for the mooring cleat, which was well bedded in, and then to make an inventory of what was there.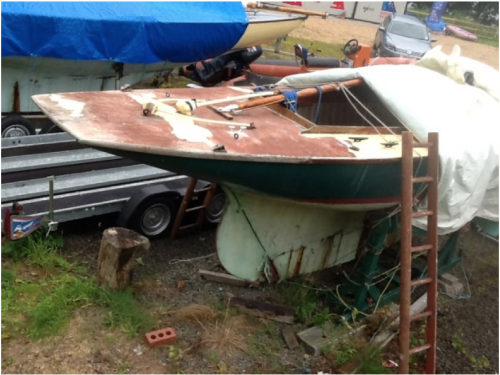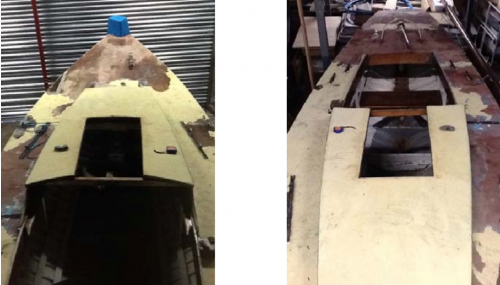 The work on the deck consisted of removing the anti-slip paint with a hot air gun, as well as the old tape of the plywood joint and the old polyester fillings. Once this had been complete, the joints were re-sealed and laminated with epoxy resin and glassfibre cloth. The first fairing was then applied on the deck using epoxy resin and microballoons. The stages are shown in the pictures below.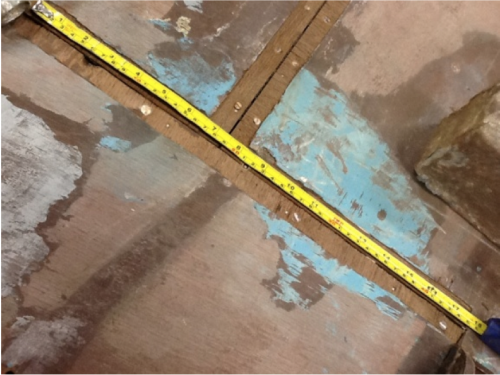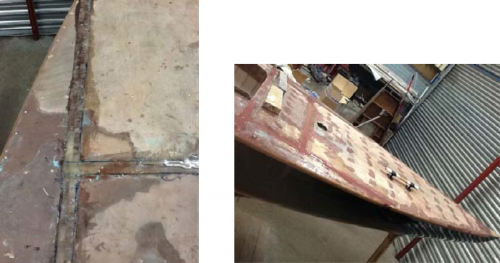 Next, the deck was coated with one coat of primer, then faired with polyester onto which a second coat of primer was added. Finally, two coats of anti‐slip paints were applied. The picture on the left shows the deck between the two coats of primer. From the shadows, one can see the need for further fairing, the picture on the right shows the finished article.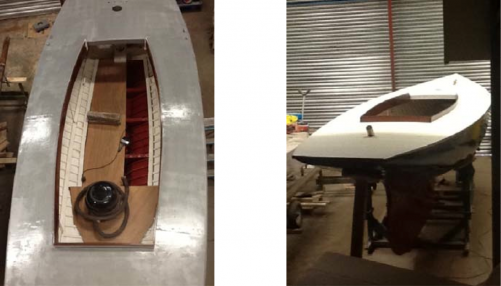 Cabin
The cabin was removed earlier on during the restoration work, in order to facilitate access and work inside the boat. The picture on the left shows the cabin after it had been removed, the picture on the right shows how the cabin size has been reduced. The size of the cabin was dictated by (i) the rules and the requirement in terms of distance from the aft coaming and (ii) the intention to make it as small and as low as possible. The cabin therefore finishes where the coaming finishes and is as low as the cabin beams would allow it to be.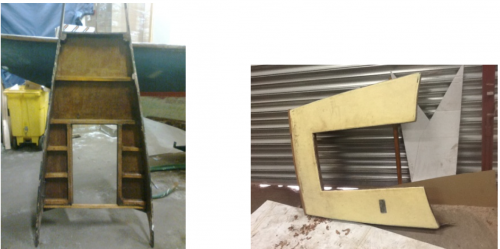 The cabin was stripped, re‐varnished with anti‐slip paint laid on the top. The pictures below show the cabin fitted back on the boat. The hatch still needs to be added. The interesting result of the cabin having a hatch is that the halyards can be worked while keeping an eye on the other end of the rope which will be helpful when putting the sails up.
The picture on the left also shows the mast in the foreground on which work has started, but this is for the next instalment on spars.